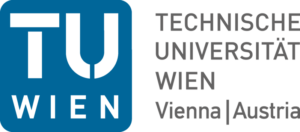 Technical University Vienna
The technical University support our projects with technical and organisational issues. In preparation of the  mudLIBRARY project we will organize a university lecture at the TU that primarily will revolve around our project. Our contact at the TU Vienna is Professor Andrea Rieger-Jand. Professor Rieger Jandl works at the department for architectural history, building research and built heritage and is an expert in the field of earth architecture. She is also president of the association 'Netzwerk Lehm' (clay network) that actively promotes the use of earth as a building material.  Professor Rieger-Jandl leads the lecture at the TU and supports us with various other issues during the organization and implementation of the project.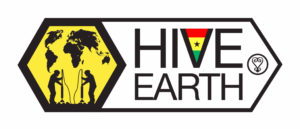 Team Hive Earth
Team Hive is a construction firm based in Accra, Ghana. Hive Earth is the specialist when it comes to earth constructions  in Ghana, and its co-founders, Kwame Deheer and Joelle Eyeson, are passionate promoters of earth as a construction material. In the past few years Hive Earth has carried out several projects in an around Accra that partly or entirely where made with earth. We can doubtlessly say they are now an authority within their field and we are very happy to partner up with them. Hive Earth will foremost support our local team during their stay in Nsutem and familiarize our volunteers with the techniques of earth building.

BookDropGhana
BookDropGhana is a crowd-sourced book donation drive that encourages Ghanaians in the Diaspora and others visiting Ghana to bring a book with them to donate to the campaign. All books are distributed to schools and communities across the country. BookDropGhana will be providing the books for the mudLIBRARY. In 2018, the #BookDropGhana campaign generated over 400 book donations in under four weeks. These books, and others since donated, will form the foundation of the collection for the new library in Nsutem.